With consumers searching for more environmentally friendly, ethical and local produce, milk vending machines are the latest trend to sweep across Welsh farms.
Food Centre Wales has supported more than 20 farms (listed below) with their new milk vending business ventures and demand for support has been so high that they have even introduced webinars for milk vending businesses covering topics like food safety, sourcing equipment and HACCP plans.
Support from Food Centre Wales
Food Centre Wales have assisted with site layout on farms to ensure facilities for pasteurising and vending machines are located appropriately.   Advice has been provided for sourcing suitable equipment – achieving the right set up from day one helps save money and time by ensuring processes are as efficient as they can be. Centre staff have also advised on microbiological testing and helped identify causes and solutions for any problems.
For many farms, this is their first step into food manufacturing and often have had no previous experience of food safety regulations. The training and guidance provided by Food Centre Wales ensures that all the new milk vending machines are operated to the standards required to achieve approval from the Food Standards Agency.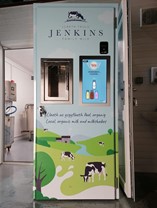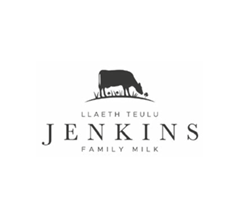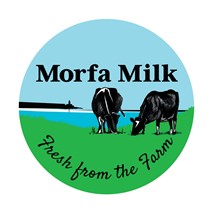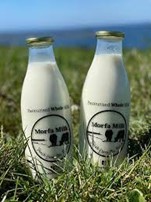 Benefits of the support
The support from Food Centre Wales has led to 24 new milk vending businesses being established on farms throughout the mid-west Wales area.
Morfa Milk, Fishguard said:  "The team at Food Centre Wales were invaluable when we were starting up Morfa Milk. They worked with us on our HACCP until we got it just right and they guided us through microbiological testing. We basically couldn't have started our business without their help and support. They are so knowledgeable in their field and they are always available to help."
Llaeth Jenkins, Aberystwyth said:  "Without the support from Food Centre Wales, the process of establishing the enterprise would have been much more difficult, in fact, we may have been too daunted to even start. We know of many other enterprises similar to ours in other areas of the UK who are in awe of the support businesses like ours receive. The support has meant that we have been able to generate an additional source income for our family farm and have generated two new jobs."
The success of milk vending has also led to many of the farms adding further value to their products to increase their product range. Morfa Milk now bottle their milk and have launched a flavoured milkshake range, which they are selling in supermarkets across Wales.
Mark Jones, Food Technologist, said: "Both Llaeth Jenkins and Morfa milk have been very proactive in setting up their new milk vending machine businesses.  Transferring my knowledge to them was very easy as they were always keen to learn and take on board the advice provided.  I'm pleased both ventures have become established very quickly and Morfa Milk has done very well to expand into their flavoured milk range in such a short time.  Overall, there has been high demand for our services to support farms venturing into milk vending, but it has also been a very rewarding".
The following businesses have received this support from Food Centre Wales through Project HELIX in setting up their milk vending businesses….
Aberbrwynen farm, Little Hasguard, Llaeth Gorwel, Llaeth Llanfair, Llaeth Gwarffynnon, Forest Farm, Llaeth Hafodwen, Morfa Milk, Daisy Bank, Sunny Hill, Simply Mil, Llaeth Jenkins, Towy Milk, Y stand Laeth, Ty Llaeth, Mount Farm Milk, Ty Hen, Dai's Dairy, Preseli Milk, Milk Churn, Gibbon Partners, Dan Y Capel, Llaeth Y Bont and Glyncaerau Farm