Whether you run a food company in Wales, work for a multinational food manufacturer, or are taking your first tentative steps to set up a food micro business – Food Innovation Wales is the go-to resource for support, advice and creative ideas to help get you started, expand, and find solutions to technical operational conundrums.
The food industry has become an increasingly complex arena in which to operate: with global competition, a greater focus on price, complicated procurement, and increasing ethical and environmental scrutiny, developing a food business is a real challenge. Little wonder, then, that many companies fail due to lack of expertise or resource in specific areas.
That's where Food Innovation Wales comes in: our experienced team of experts, based at Food Centres across Wales, are on hand to support the food industry by providing advice and encouragement, technical support, innovative ideas, and guidance on regulatory and legislative complexities.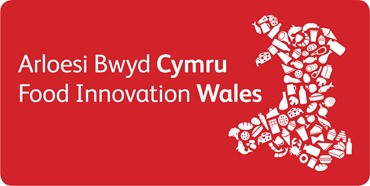 Food Innovation Wales's team of internationally recognised food industry experts are available to assist clients navigate their way through a complex range of food disciplines, from nutrition and dietetics, environmental health, new product development, factory and workplace design, quality assurance, hygiene, food safety, marketing and efficiency.
With decades' worth of experience, Food Innovation Wales is dedicated to helping food businesses grow, innovate, compete and reach new markets. Join the countless food businesses that have already benefited from the help and advice of our team, and contact us now to explore ways that you can find greater success in the food industry.